A Safer Strategy than Opioids
The Unites States has awakened on every level to the crushing impact of the opioid use/abuse epidemic. Calls have come from the Centers for Disease Control and Prevention (CDC), the Food and Drug Administration (FDA) and the Institute of Medicine (IOM) for a shift away from opioid use toward non-pharmacologic approaches to address chronic pain.
An important non-pharmacologic approach in helping to solve this crisis is chiropractic care. The attached white paper, published by the Foundation for Chiropractic Progress, discusses the current situation and presents some ideas about ways to change this trend.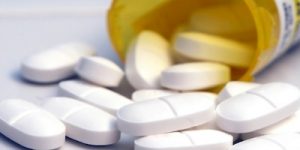 Article compiled from the Foundation for Chiropractic Progress for Dr. David Jensen by Larry Heinrichs
Tags: Drug abuse, Opioid Use and Abuse
©2021 Dr. David Jensen Chiropractor, El Jebel / Carbondale | Glenwood Springs | Aspen
WIN Health Institute, LLC - Dr. David Jensen, Chiropractor. Technical support provided by
Intend.media