Tag Archives: alzheimers/Brain Fog
Home
»
Posts Tagged "alzheimers/Brain Fog"
Alzheimer's Avoidance Tips From Dr. Dave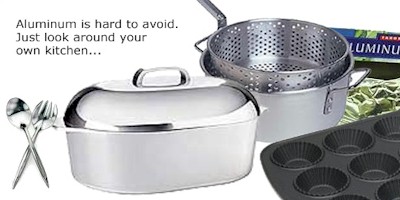 Tip From Dr. Dave Jensen about Alzheimer's… A British study may provide proof that aluminum does indeed have a role in Alzheimer's disease. Although a link had been suspected by many scientists and health authorities for more than 50 years, many claimed there was no definite proof. In a study of more than 100 human brains, Professor Chris Exley and his research team from Keele University found that some of the highest levels of aluminum ever found were in the brains of people...
©2021 Dr. David Jensen Chiropractor, El Jebel / Carbondale | Glenwood Springs | Aspen
WIN Health Institute, LLC - Dr. David Jensen, Chiropractor. Technical support provided by
Intend.media