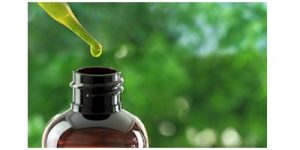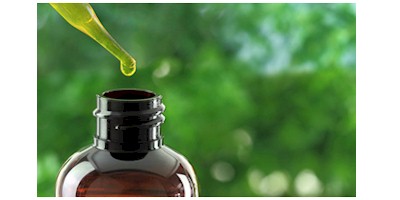 Only recently, marijuana and chemically related compounds have come back to being considered of therapeutic value. A prominent compound found in marijuana or cannabis, CBD, or cannabidiol, has shown to treat numerous diseases. Researchers believe that in view of the very low toxicity and the generally benign side effects of CBD, neglecting or denying CBD benefits and its clinical potential is simply unacceptable.
What Is CBD?
CBD is one of over 60 compounds found in cannabis that belong to a class of ingredients called cannabinoids. Until recently, THC (tetrahydrocannabinol) was getting most of the attention because it's the ingredient in cannabis that produces mind-altering effects in users, but CBD is also present in high concentrations — and the medical world is realizing that its list of medical benefits continues to grow. CBD is the major nonpsychoactive component of Cannabis sativa.
According to a 2013 study published in the British Journal of Clinical Pharmacology, CBD benefits including acting in some experimental models as an anti-inflammatory, anticonvulsant, antioxidant, antiemetic, anxiolytic and antipsychotic agent, and is therefore a potential medicine for the treatment of neuroinflammation, epilepsy, oxidative injury, vomiting and nausea, anxiety and schizophrenia.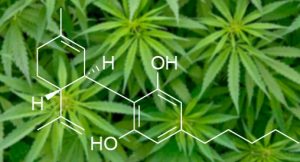 8 Proven Benefits of CBD
1. Relieves Pain and Inflammation
Among common CBD benefits, natural pain relief tops the list for many. Evidence suggests that cannabinoids may prove useful in pain modulation by inhibiting neuronal transmission in pain pathways.
2. Has Antipsychotic Effects
Research shows that CBD benefits include producing antipsychotic effects. It appears to have a pharmacological profile similar to that of atypical antipsychotic drugs as seen using behavioral and neurochemical techniques in animal studies.
3. Reduces Anxiety
Studies using animal models of anxiety and involving healthy volunteers clearly suggest an anxiolytic-like effect of CBD. Cannabidiol has shown to reduce anxiety in patients with social anxiety disorder and researchers suggest that it may also be effective for panic disorder,
4. Helps to Fight Cancer
Several scientific reports demonstrate that CBD benefits include possessing antiproliferative, pro-apoptotic effects that inhibit cancer cell migration, adhesion and invasion.
5. Relieves Nausea
Cannabis has been used for centuries for the suppression of nausea and vomiting. Research has revealed that among more than 80 cannabinoid compounds found in marijuana, both the intoxicant THC and the non-intoxicant CBD helps to get rid of nausea and vomiting in animal studies.
6. May Treat Seizures and Other Neurological Disorders
A 2014 survey conducted by researchers at Stanford University was presented to parents belonging to a Facebook group dedicated to sharing information about the use of cannabidiol-enriched cannabis to treat their child's seizures. Nineteen responses met the inclusion criteria for the study: a diagnosis of epilepsy and current use of CBD-enriched cannabis. The average number of anti-epileptic drugs tried before using CBD cannabis was 12. Sixteen (84 percent) of the 19 parents reported a reduction in their child's seizure frequency while taking CBD cannabis. Of these, two (11 percent) reported complete seizure freedom, eight (42 percent) reported a greater than 80 percent reduction in seizure frequency, and six (32 percent) reported a 25–60 percent seizure reduction. Other beneficial effects included increased alertness, better mood and improved sleep; while side effects included drowsiness and fatigue.
7. Lowers Incidence of Diabetes
A 2006 study found that CBD treatment significantly reduced the incidence of diabetes in non-obese diabetic mice from an incidence of 86 percent in non-treated mice to an incidence of 30 percent in CBD-treated mice. CBD benefits also showed a significant reduction of plasma levels of pro-inflammatory cytokines.
8. Promotes Cardiovascular Health
A 2013 study published in the British Journal of Clinical Pharmacology reports that CBD protects against the vascular damage caused by a high glucose environment, inflammation or the induction of type 2 diabetes in animal models.
Precautions
Although the research on the medicinal use of cannabis is strong, several studies indicate that the recreational use of cannabis can have persistent adverse effects on mental health. According to a 2013 report published in Frontiers in Psychiatry, depending on how often someone uses, the age of onset, the potency of the cannabis that is used and someone's individual sensitivity, the recreational use of cannabis may cause permanent psychological disorders. Most recreational users will never be faced with such persistent mental illness, but in some individuals cannabis use leads to undesirable effects, including cognitive impairment, anxiety, paranoia and increased risks of developing chronic psychosis or drug addiction.
Some studies show that CBD can counteract these adverse effects, but more research is needed, as most of this research is done on animals or is based on anecdotal reports. Little research has focused on the safety and side effects of CBD in humans; however, clinical trials indicate that only a few, generally mild side effects have been observed after CBD administration and tolerance for CBD does not seem to occur.
Legality
In regards to the sale and usage of CBD as an ingredient by MIP companies:
"It is my professional opinion that Colorado manufactured hemp is not within the guidelines of the MED, that Medical Marijuana Centers can sell CBD and hemp based products but retail Marijuana Stores may not, and that, provided the cannabis product is created by a licensed MIP, is properly labeled, and tested, CBD can be an ingredient in infused products and those infused products can be sold in either a Retail Marijuana Store of Medical Marijuana Center depending on the MIP licensing"– Attorney Warren Edson
This article is a condensation of a research article called  "/cbd-benefits/", and was condensed for Dr. David Jensen
Tags: alternative medicine benefits, cannabidiol, CBD, Marijauna, THC
©2021 Dr. David Jensen Chiropractor, El Jebel / Carbondale | Glenwood Springs | Aspen
WIN Health Institute, LLC - Dr. David Jensen, Chiropractor. Technical support provided by
Intend.media