Category Archives: Skin Care Alternatives
Home
»
Archive by Category "Skin Care Alternatives"
Health Benefits of Coconut Oil
Health Benefits of Coconut Oil Skin care: Coconut oil is excellent massage oil that acts as an effective moisturizer on all types of skin, including dry skin. Unlike mineral oil, there is no chance of having any adverse side effects on the skin from the application of coconut oil. Therefore, it is a safe solution for preventing dryness and flaking of skin. It also delays the appearance of wrinkles and sagging of skin, which normally accompany aging. It helps in preventing degenerative...
Vitamin B6 Health Benefits
The health benefits of Vitamin B6 or Pyridoxamine include stimulating co-enzymatic activities, protecting the immune system, and having positive effects on metabolism, premenstrual syndrome, hormone control, emotional disorders, skin conditions, cardiac diseases, kidney disorders, carpal tunnel syndrome, multiple sclerosis, anemia, arthritis and influenza. Vitamin B6, also know as Pyridoxamine, plays an essential role in human life, when health is being considered as an important issue. If you...
Warning: Protect From The Sun's Rays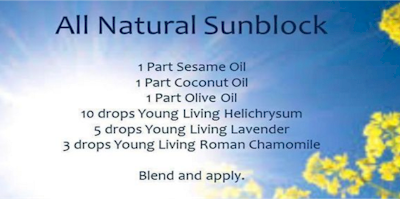 Don't Leave Home Without it It's that time of year again. Backyard bbqs, afternoons in the park, swimming and bike rides. All that extra time outside does a number on your skin if your not prepared. Protect your skin with these tips on how to select the best skin protection. Technological advancements and improved knowledge about the sun have complicated issues regarding sunscreens. The best sunscreen for your skin is dependent on a number of factors including sensitivity, your skin type,...
©2021 Dr. David Jensen Chiropractor, El Jebel / Carbondale | Glenwood Springs | Aspen
WIN Health Institute, LLC - Dr. David Jensen, Chiropractor. Technical support provided by
Intend.media