Dr. Dave is pleased to announce that there is a new chiropractor on staff…Dr. Joe Feret.
Here is some bio information: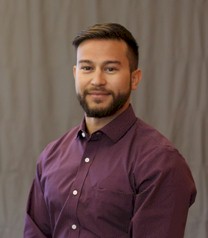 "Dr. Joe recently joined WIN Health institute to expand his knowledge and passions about Chiropractic and helping others within the roaring fork community. Dr. Joe's journey began in the Philadelphia area, where he was an avid soccer player, even playing at Penn State!, skier (Ski instructor for 7 years), athlete and outdoorsy person. After receiving a degree in Kinesiology from Penn State, Dr. Joe continued his education and graduated from Palmer Chiropractic College in Florida. While in Florida, Dr. Joe worked extensively with multiple school clubs, including the Sports Council, Soft Tissue and Forward thinking Chiropractic. Since being in the Roaring fork Valley, Dr. Joe has began coaching at the RFVSC club, Instructing at Buttermilk and helping out the local high school athletes. Dr. Joe's mission is to help build youth's physical activities, especially in sports. Dr. Joe has been treating the likes of young children to D1 athletes. When Dr. Joe isn't in the clinic, he can be found skiing/snowboarding down the mountain, running around on the soccer fields, hiking and biking on trails during summer, and helping out with many volunteer and social events in the area. "
Dr. Joe Testimonials and Comments
"Feeling relieved at WIN Health Institute"
Never felt so limited during an injury before. Thanks Dr. Joe Feret for setting me straight! Going from very little mobility to almost back to normal has helped me get back in the gym. You'll be surprised at how much a chiropractor can help speed you through a recovery. Go see this guy!
Dr. Joe Feret is amazing!! he was able to diagnose what was wrong with my hip, get me back up and running and keep me running using some great stretches he taught me. I honestly thought my hip problem was beyond help but Dr. Joe proved me wrong. If you're in the Roaring Fork Valley, Aspen or Basalt area, he's your guy for chiropractic care!
Thanks Dr. Joe Feret @ WINHealthInstitute for not only adjusting me but for taking the time to educate me on what's really going on with my chronic, debilitating headaches that make it hard to think let alone work. Magic hands. Lifted me right out of the fog. Grateful for chiropractic – only think that's worked through all these years!
Need to give a big shout out to Dr. Joe Feret @ WIN Health Institute!! I was on the table for less than a minute before he figured out what had been ailing me for over a decade! He also showed me some great exercises to do at home to keep me moving. I couldn't be more grateful!!
Thanks Dr. Joe!!!!
©2021 Dr. David Jensen Chiropractor, El Jebel / Carbondale | Glenwood Springs | Aspen
WIN Health Institute, LLC - Dr. David Jensen, Chiropractor. Technical support provided by
Intend.media