Category Archives: Proteins
Home
»
Archive by Category "Proteins"
Carbs – Good VS. Bad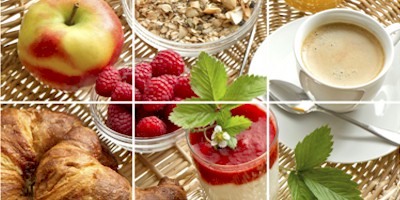 About every six months, a new study comes out pitting high-carb vs high-protein (usually higher-fat) diets. Sometimes carbs win. Sometimes protein wins. But what's most important in terms of shedding excess weight and living healthier isn't really about carbs vs protein. It's about good carbs vs bad carbs. Good Carbs vs Bad Carbs Some carbs truly are bad.  And some carbs are tremendously good for you.  How do you know the difference? That's where the confusion comes in....
Vegatarian Athlete Diet
It's time to put an end to the idea that eating a vegetarian or vegan diet and running well are mutually exclusive.  There are plenty of world-class athletes (and not just endurance runners) that don't eat meat. Running icon Bart Yasso is a vegetarian.  Scott Jurek, one of the greatest ultramarathoners of all time, is vegan.  (He now holds the American record of 165 miles run in 24 hours!)  Brendan Brazier is a vegan pro Ironman triathlete.  Robert Cheeke even makes the vegan diet work...
Beans – The top of the SuperFood List
Surprise! What follows is a description of one of the most underrated and mind-blowingly nutritious foods out there. They may be tiny, but beans definitely should be at the top of your superfood list.  Here is why: We soak, boil, sauté, roast, and mash beans. They're tossed into salads, piled high onto taco shells, and pureed into dips and hearty soups. Odds are you have these small but mighty gems hiding somewhere in the pantry but never realized how awesome they are. That's about to...
Copyright (c) 2018 Dr. David Jensen Chiropractor, El Jebel / Carbondale | Glenwood Springs | Aspen
WIN Health Institute, LLC - Dr. David Jensen, Chiropractor. Technical support provided by Larry Heinrichs 970-456-0010