Edema Remedies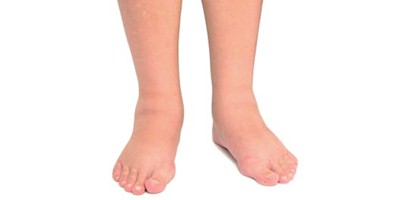 Edema, also known as oedema, dropsy and hydropsy, is an accumulation of fluid in the body's tissues, which leads to swelling. Although edema can occur in any part of your body, it usually affects the hands, ankles, legs and feet. About 4.4 million people in the U.S. suffer from edema. Common signs and symptoms of edema include swelling, puffiness, stretched or shiny skin, and dimpling of the skin after being pressed for a few seconds. Mild cases of edema may result from sitting or staying...
Adrenal Fatigue
It's time to do something about adrenal fatigue because chances are you're dealing with it. Many proponents of this condition estimate that almost every person can experience adrenal fatigue, also known as hypoadrenia, to some degree at a particularly stressful point in his or her life. Because of the vast influence of the adrenals on the body, symptoms of adrenal fatigue can mimic a number of disorders and isn't always easily recognizable. Most sources agree that adrenal fatigue symptoms...
Ozone Health Effects
WIN Health Note: Ozone Pollution is a growing problem in Colorado, since the entire state is blanketed with energy development.  AIRNOW.Gov  is a great resource for you to use to monitor this dangerous situation. Who is at risk? People most at risk from breathing air containing ozone include people with asthma, children, older adults, and people who are active outdoors, especially outdoor workers.  In addition, people with certain genetic characteristics, and people with reduced intake of...
Copyright (c) 2018 Dr. David Jensen Chiropractor, El Jebel / Carbondale | Glenwood Springs | Aspen
WIN Health Institute, LLC - Dr. David Jensen, Chiropractor. Technical support provided by Larry Heinrichs 970-456-0010