Vegatarian Athlete Diet
It's time to put an end to the idea that eating a vegetarian or vegan diet and running well are mutually exclusive.  There are plenty of world-class athletes (and not just endurance runners) that don't eat meat. Running icon Bart Yasso is a vegetarian.  Scott Jurek, one of the greatest ultramarathoners of all time, is vegan.  (He now holds the American record of 165 miles run in 24 hours!)  Brendan Brazier is a vegan pro Ironman triathlete.  Robert Cheeke even makes the vegan diet work...
Positive Chiropractic News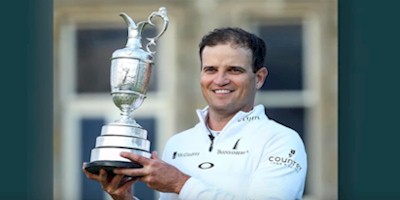 FYI From Dr. Dave… DOSE OF POSITIVE CHIROPRACTIC PRESS Professional Golfer Zach Johnson and his chiropractor, Dr. Troy Van Biezen, communicate the benefits of chiropractic care for professional athletes. Click the image below to play the video. www.youtube.com/watch?v=OE1Fd1XJ2x0 This Video was provided by the Foundation For Chiropractic Progress.  Posted for Dr. David...
Copyright (c) 2018 Dr. David Jensen Chiropractor, El Jebel / Carbondale | Glenwood Springs | Aspen
WIN Health Institute, LLC - Dr. David Jensen, Chiropractor. Technical support provided by Larry Heinrichs 970-456-0010