Botanical Flu & Cold Therapy with Shorter Duration & Fewer Side Effects
The coincidental timing of holiday air travel and flu season poses an increased health risk for patients. As your patients begin their travel plans for the holidays, two new studies on elderberry or a combination of Echinacea purpurea and elderberry may reduce the duration and severity of symptoms from colds and flu. The randomized, double-blind placebo controlled clinical trial was conducted with 312 economy class passengers travelling from Australia to an overseas destination. Cold episodes,...
Chiropractic Care as Primary Approach for Management of Low Back Pain
CARMICHAEL, Calif. – September 14, 2015 – A recent study, Epidural Corticosteroid Injections for Radiculopathy and Spinal Stenosis: A Systematic Review and Meta-Analysis (Annals of Internal Medicine 8.25.15), concludes that epidural corticosteroid injections for radiculopathy and spinal stenosis are ineffective for long-term pain relief and have no effect on long-term surgery risk. In response, experts at the not-for-profit Foundation for Chiropractic Progress (F4CP), point out that...
Too Lazy or Tired to Exercise? Vitamin C Can Help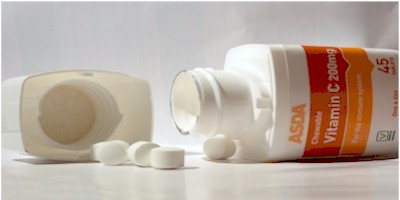 The blood vessels of obese and overweight adults are characterized by increased activity of endothelin (ET)-1, a protein that constricts the small vessels. Heightened activity of ET-1 makes the blood vessel less responsive to blood flow demand and increases a person's risks to develop vascular diseases. Exercise is known to reduce ET-1 activity but while individuals with weight problems are advised to exercise to improve their health, researchers said that more than half do not engage in...
Copyright (c) 2018 Dr. David Jensen Chiropractor, El Jebel / Carbondale | Glenwood Springs | Aspen
WIN Health Institute, LLC - Dr. David Jensen, Chiropractor. Technical support provided by Larry Heinrichs 970-456-0010