Existing Health Problems? Try Chiropractic Care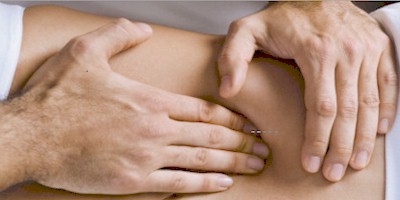 Chiropractic treatment for health problems is not always considered when it comes to healing, but you may be surprised to find that relief from some of most chronic pains could be helped by a few chiropractic sessions. As an alternative form of medical treatment, chiropractic care is generally geared towards helping patients with back, neck and joint pain. Dr. Hamza Saif, an Ottawa-based chiropractor at the Hunt Chiropractic Clinic, says the treatment can also improve symptoms and effects of...
Garlic – The Latest Antibiotic
Here is some new news about using food as medicine…. Urinary tract infections are the second most common infection, with as many as 8.1 million doctor visits per year, according to statistics from US Health and Human Services. Physicians are concerned about an ever increasing number of cases resistant to the antibiotics Ciprofloxacin and Trimethoprim-Sulfamethoxazole (TMP-SMZ). A new study shows that garlic may be a novel solution. Researchers at the Birla Institute of Technology and...
Copyright (c) 2018 Dr. David Jensen Chiropractor, El Jebel / Carbondale | Glenwood Springs | Aspen
WIN Health Institute, LLC - Dr. David Jensen, Chiropractor. Technical support provided by Larry Heinrichs 970-456-0010