Category Archives: alzheimer's
Home
»
Archive by Category "alzheimer's"
Human Brain Facts
How much does your brain know about…itself? Although there are still many brain facts yet to be discovered, experts learn more each day about the structure and inner workings of the body's most complex organ. This research not only helps scientists understand what makes us who we are, but could also lead to treatments for a variety of neurological disorders. Put on your thinking cap and noodle on these five fascinating facts about your brain. It's mostly water. As a whole, the human brain...
Niacin Benefits: Heart / Arthritis / Dementia
Dr. Dave recommends Happy Heart from My Remedy Shop to provide niacin and other heart-friendly supplements.  Other Benefits: Niacin (or nicotinic acid as it's referred to in medical circles) was the third B vitamin to be discovered (hence the name B3). It wasn't until about 1943, though, that a couple of doctors reported that niacin worked wonders in relieving the pain and stiffness associated with arthritis. Unfortunately, their research was never well publicized, since that was around...
Alzheimer's Avoidance Tips From Dr. Dave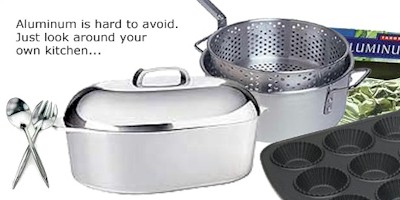 Tip From Dr. Dave Jensen about Alzheimer's… A British study may provide proof that aluminum does indeed have a role in Alzheimer's disease. Although a link had been suspected by many scientists and health authorities for more than 50 years, many claimed there was no definite proof. In a study of more than 100 human brains, Professor Chris Exley and his research team from Keele University found that some of the highest levels of aluminum ever found were in the brains of people...
Copyright (c) 2018 Dr. David Jensen Chiropractor, El Jebel / Carbondale | Glenwood Springs | Aspen
WIN Health Institute, LLC - Dr. David Jensen, Chiropractor. Technical support provided by Larry Heinrichs 970-456-0010